Opening Hours:
9am to 5pm
Schedule your next adventure and talk to our team!
WATER SPORTS CENTER – VILA KALANGO
Classes | Coachings and Downwinds | Storehouse | Equipment rental
The sea and the wind of Jeri make irrefutable invitations.
Now, in this special place in the world where perfect conditions line up for infinite possibilities of interaction with the sea, Vila is pleased to present its new space, the WSC (Water Sports Center), a place dedicated to sailors with support from teachers, equipment repairs, coaching, downwind, rescues and equipment such as wing foil, wind foil, surf foil, kite surfing, windsurfing, SUP, longboard.
A specialized team awaits you to make your days in Jeri an intense sporting experience.
Welcome to the Water Sports Center at Vila Kalango! Here we take care of everything for you!
SCHOOL & RENTAL

Live your first experiences with wind and sea sports and discover new passions with experienced teachers and the best equipment.
STOREHOUSE & WORKSHOP

The "home" of your equipment in the Vila, our storehouse is included for all our guests and simplifies sailing days. In addition, it has full support for repairs on boards, kites and sails.
POINTS & EXPERIENCES

A team of experts in the region optimizes your experience with important tips for your sailing, with places to explore and coaching to improve downwind and kite wave techniques.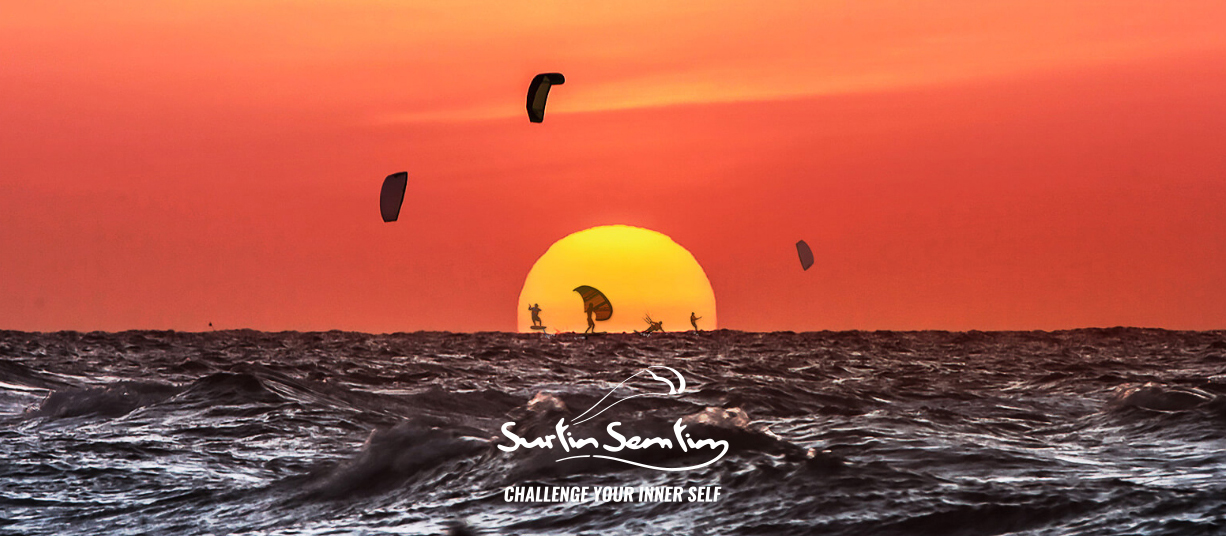 Surfin Sem Fim is ready to take you on the kitesurfing adventure of a lifetime!
Born from a passion for kitesurfing as a way to explore the world and discover essential experiences, we offer the complete package for a unique and unforgettable kite trip in various places of Brazil and around the world.
The Surfin Sem Fim Tribe is inspired by nature, challenge, and passion for the wind and water. Our specialty is long distance travel by kite — downwind along the coast of Brazil — we have worked hard to develop the best routes, destinations, staff, and crew to enable you to make the most of your trip, spending your days on the water and eating and sleeping in one of the best beachfront pousadas of the region.
If you want to experience Brazil at its best, and enjoy a unique, world-class kitesurfing adventure along some of the most beautiful coast in the world, Surfin Sem Fim is the choice to make. Join us for an unforgettable immersion in wind, water, nature, beauty, adventure, and physical challenge in the best of Brazil!