Horário de funcionamento:
9h as 17h
Fale com a nossa equipe!
88 996657756 Gio
88 996629291 Edu
reservas@ticowindjeri.com
WATER SPORTS CENTER – JERI

O mar e o vento de Jeri fazem convites irrecusáveis.
Agora, nesse lugar especial do mundo onde condições perfeitas se alinham para infinitas possibilidades de interação com o mar, a Vila tem o prazer de apresentar seu novo espaço, o WSC (Water Sports Center), um lugar dedicado aos velejadores com suporte de professores, reparos de equipamentos, coachings, downwind, resgates e equipamentos como wing foil, wind foil, surf foil, kitesurfe, windsurfe, SUP, longboard.
Uma equipe especializada te espera para fazer dos seus dias em Jeri uma experiência esportiva intensa.
Sejam bem-vindos ao Water Sports Center da Vila Kalango! Aqui cuidamos de tudo para você!
ESCOLA & ALUGUEL

Viva as primeiras experiências com os esportes de vento e mar e descubra novas paixões com professores experientes e os melhores equipamentos.
GUARDERIA & OFICINA

A "casa" do seu equipamento na Vila, nossa guarderia está inclusa para todos nossos hóspedes e simplifica os dias de velejo. Além disso, tem todo suporte para reparos nas pranchas, pipas e velas.
POINTS & EXPERIÊNCIAS

Um time de especialistas na região otimiza sua experiência com dicas importantes pro seu velejo, com lugares para desbravar e coachings para aprimorar técnicas de downwind e kitewave.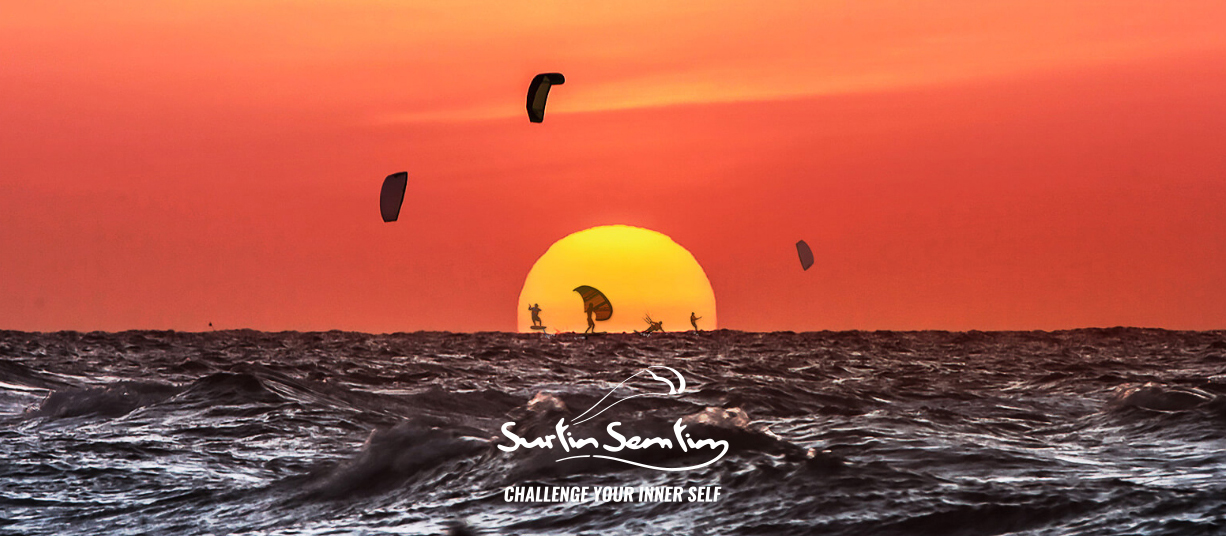 Surfin Sem Fim is ready to take you on the kitesurfing adventure of a lifetime!
Born from a passion for kitesurfing as a way to explore the world and discover essential experiences, we offer the complete package for a unique and unforgettable kite trip in various places of Brazil and around the world.
The Surfin Sem Fim Tribe is inspired by nature, challenge, and passion for the wind and water. Our specialty is long distance travel by kite — downwind along the coast of Brazil — we have worked hard to develop the best routes, destinations, staff, and crew to enable you to make the most of your trip, spending your days on the water and eating and sleeping in one of the best beachfront pousadas of the region.
If you want to experience Brazil at its best, and enjoy a unique, world-class kitesurfing adventure along some of the most beautiful coast in the world, Surfin Sem Fim is the choice to make. Join us for an unforgettable immersion in wind, water, nature, beauty, adventure, and physical challenge in the best of Brazil!